If you're hosting an upcoming event but feel that something is missing from your offerings, personalised bags could be just the solution. They add a nice touch to any event, from personal to corporate, and let attendees know that you were thinking about them and their comfort during the planning stages. In the list below, we have covered just some of the events that bags can be used at: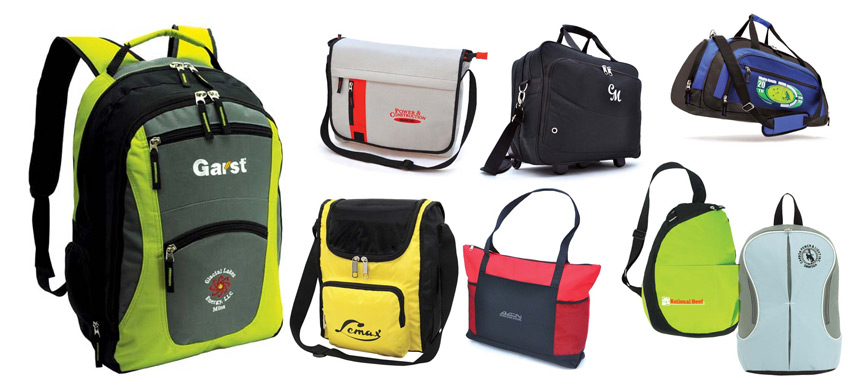 Weddings
Whilst people have a tendency to go all out for their weddings, bags have really only become popular when they're being held in a destination. This is because they can be used to welcome guests to the festivities and are often filled with fun little titbits, such as a map of the area and schedule of the weekend's events or bottled water and snacks.
Conferences
When attending a conference, you're often handed a lot of documents and marketing paraphernalia throughout the course of the day. Personalised bags can be a great addition to such events, as it gives you somewhere to store all of these papers. It can also be a great way for the organisation hosting the conference to promote themselves.
Tradeshows & Exhibitions
These days, when you first walk into a tradeshow or exhibition, you're handed a bag that has been branded according to the event. They might contain a few items designed to specifically promote the event, but the rest of the space is yours to fill as you wander around the floor and meet with the various stallholders and vendors.
Show Bags
Similar to tradeshows and exhibitions, there are a number of shows that the general public also like to attend (such as wedding, baby, travel and jobs fairs). Show or goodie bags are commonplace at these sorts of events – in fact, you're likely to find yourself leaving with a few on your arms, each filled with freebies and competitions.
Welcome Packs
When you sign up for a particular service, you might be handed a personalised bag as a welcome pack of sorts. This could be a personal event – such as joining a playgroup – or it could be a corporate one – such as signing up for a new website. Welcome packs often include some marketing paraphernalia and freebies, like pens.
Ceremonies & Launches
If your business is hosting an awards ceremony or product launch, you might find bags a fantastic way for attendees to takeaway information about your brand. This is particularly useful if you have sponsors who'll be giving away freebies, as it can mean that the vessel used to carry all these items will be branded for your business.
No matter what sort of event you're hosting, personalised bags could be just the cherry on top that you need to take it from drab to fab. The great thing about bags is that they can be used to hold other items (which is useful for myriad events) and, providing you haven't included any specific occasion details, any leftovers can be saved for use at future events.